Hello again, we present a new model of spa today: the Barcelona Spa.
Barcelona Spa
The Barcelona spa model has been chosen in this holiday rental villa in Cadiz to complete its leisure and relax services.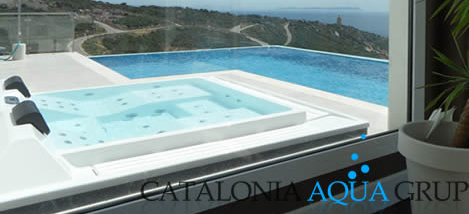 Spa with LED lighting
This semi-flushed outer spa, overlooking the pool, belongs to the range Aquavia and is one of the most notable for its avant-garde design and elegance.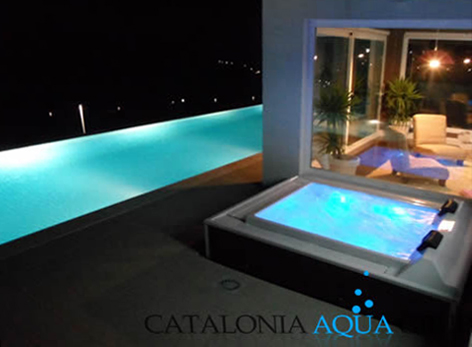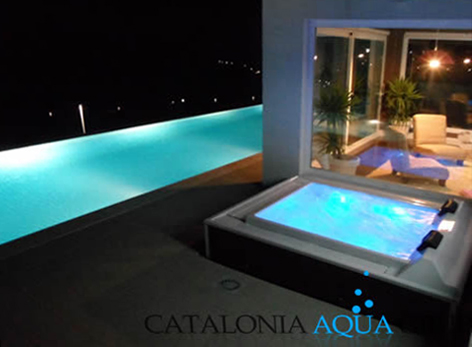 The 4 person Spa Barcelona stands out for its design, a comprehensive circuit of massages and many small and fantastic details in its finishes. Its modern line, with square base, two seats and overflowing system, provides maximum comfort to all those who wish to relax in an elegant whirlpool spa that is easily adaptable to minimalist and modern designed houses.