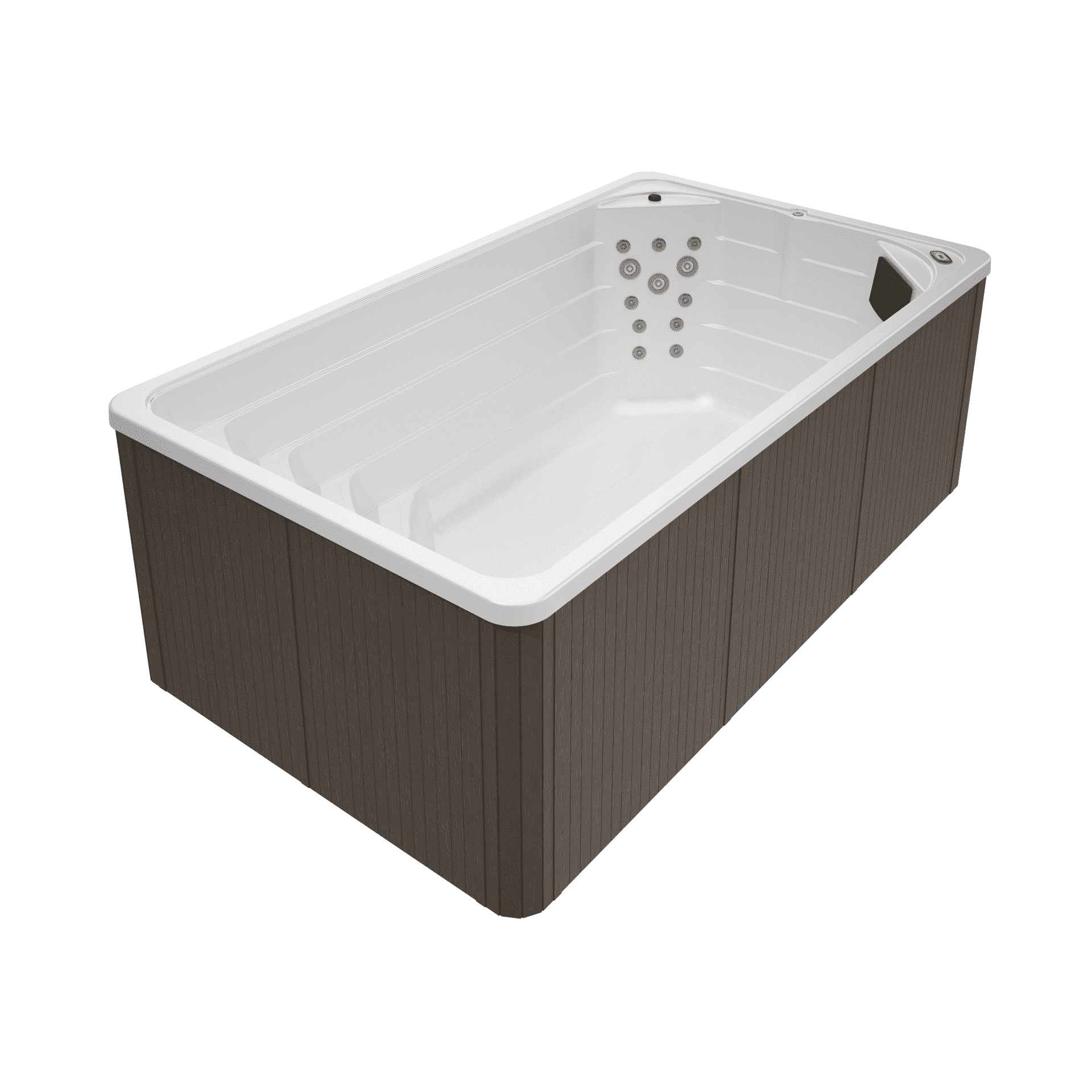 The measurements of the Sky model guarantee its functionality as a pool, but without neglecting its benefits for well-being thanks to its circuit with 12 hydromassage jets arranged vertically, in one of its interior corners.
Sale, installation and technical service throughout Spain
In our Swim Spa the hot tub area features one reclined seat and two ergonomical seats, our SwimSpas are equipped with two floating prefilters that will allow you to keep a variable level of water. In our SwimSpa a watercourse generated by five turbo jets will allow you to swim upstream. Do exercise and keep fit with your own Swimspa.
SERVICE IN THE WHOLE OF SPAIN
The Fitness Spa is an an all-in-one swim spa with spacious bathing area and a complete hydromassage area.
The hydromassage area has a lounger, 2 seats and a vertical massage column. In spacious bathing area, there are 4 powerful jets that allow you to swim counter-current water.
SERVICE IN THE WHOLE OF SPAIN
The Swimspa Duo has two separate areas, one to swim counter-current water and another to relax with the hydromassage.
With the Swimspa Duo you can swim or walk counter-current water, practice aquafitness or aquagym exercises, relax with several massage positions.
SERVICE IN THE WHOLE OF SPAIN
The Swimspa Compact Pool is an all-in-one: spa and pool, it's compact and spacious. It offers a hydromassage area and a bath area.
You can alternate the exercises of fitness, aquagym or counter-current swimming, with the vertical hydromassage.
SERVICE IN THE WHOLE OF SPAIN