I am sure that I'm not be the only one who has spent hours on the internet looking for a serious company that sells jacuzzis and has a showroom or physical store. I can say that I manage quite well online and that I'm a regular user of Instagram and Facebook, so I'm a person who is used to surfing the Internet. I cannot even imagine how difficult it can be for an elderly person or someone who is not used to surfing the net and who innocently typing in the search engine "outdoor jacuzzi" or "offers in spas" starts to see websites from all over the world begin to appear, with online sales that often have neither a contact phone and much less a physical address of the company. And if decide to search for a price writing for example "outdoor jacuzzi prices" you will be get into a mess in which nothing will be clear.
Spa o jacuzzi
If you want to buy an outdoor spa, be it an imported outdoor jacuzzi or a Spanish spa, you should start by trying to find a manufacturer and avoid the multi-product websites that sell from floats, ladders or heat pumps for swimming pools to even osmosis machines. Since the price of a spa is not something to be taken lightly, it is better to locate a manufacturer or shop specialised in jacuzzis that can advise us in a serious and professional manner on which spa best suits our needs.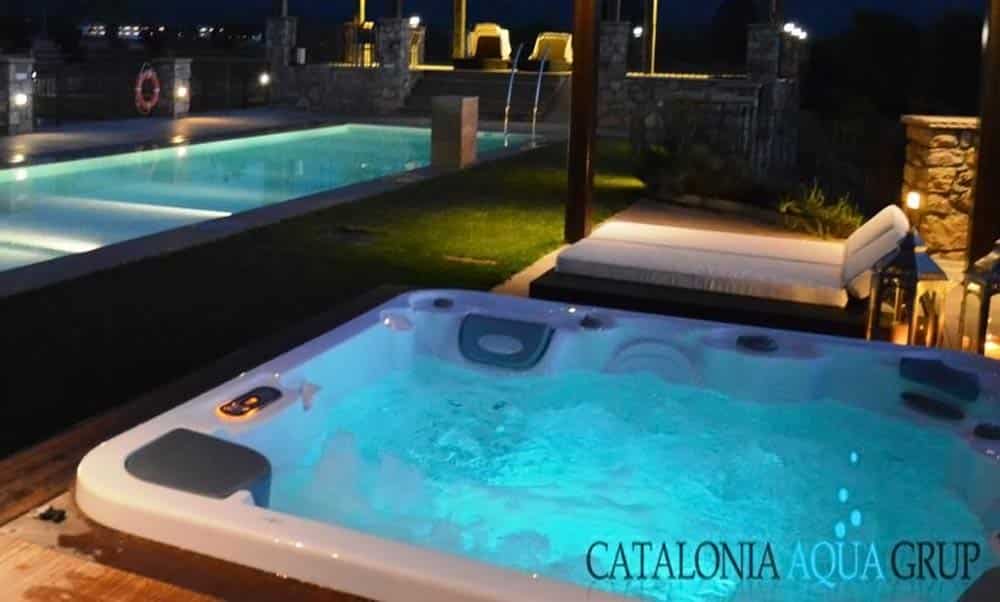 The price of a spa must always be logical, like other purchases … no one can believe that you are buying designer trainers for €6 in a pound shop that are going to be as comfortable and that will last as long as those that are more expensive in a specialised shoe shop, and in my opinion those who are fooled is because they want to convince themselves that this is the bargain they were looking for.
Outdoor jacuzzi prices
Let me make this clear, when we see on a website the price of a cheap outdoor spa (let's say a price of between €2,500 to €3,500), beware, we must ask ourselves some questions about it: Does it have an insulating cover, ladder, do they leave it at your door and you have to do the rest, do they do the first start-up, do they have a technical service in your province, does the warranty cover the parts and labour?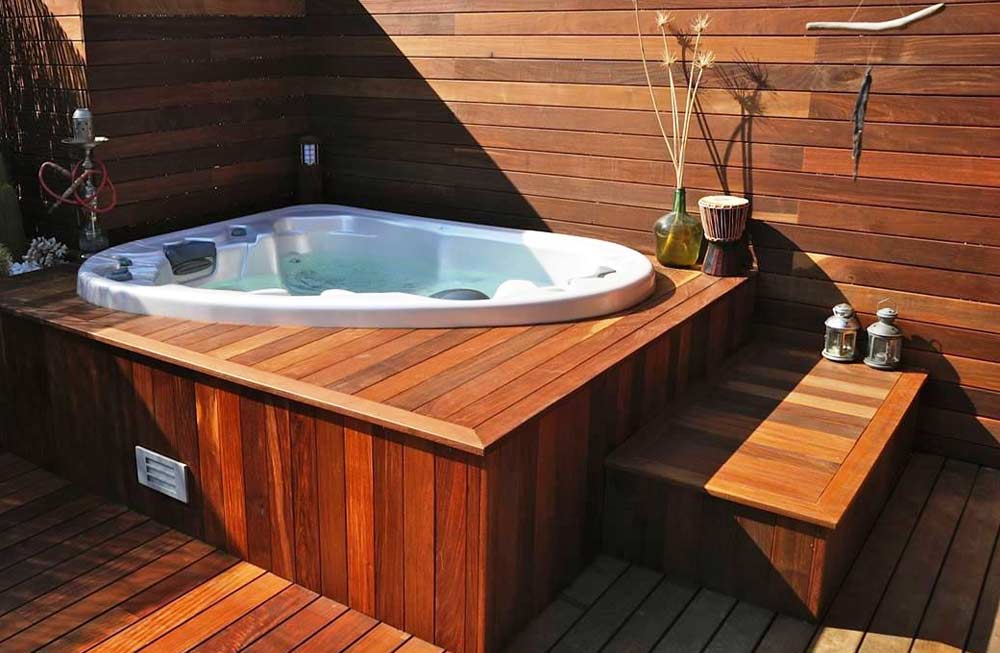 That is why, online, when we search the internet for something like "outdoor jacuzzi prices", beware!!! if we do not have a serious interlocutor, or if it is only selling online … there are many issues that we must clarify before buying a jacuzzi for outdoors and that should arouse our curiosity, as they do not offer us certain services necessary for the start-up of our new hot tub.
The best spas
Quality spas, whether spas manufactured in Spain or elsewhere in the world, should in principle offer us a full warranty during the first two years. Likewise, the insulation of a quality jacuzzi should guarantee that the electricity consumption will not be excessive due to the heat losses of a poorly insulated shell.  On the other hand, if we want to install the spa in our house, we must be careful with domestic electrical installations. Here in Spain they are nothing to write home about …, normally just enough so that the tumble dryer and the oven do not trip the breaker!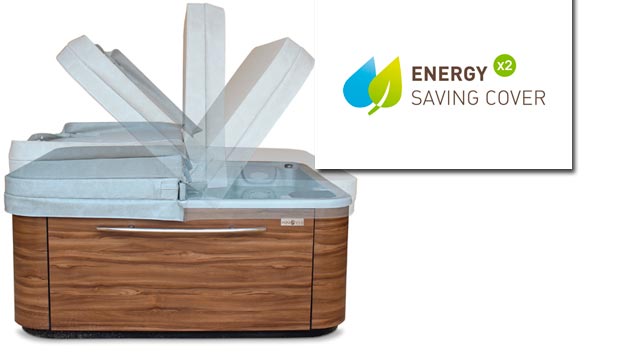 We must be on the lookout for manufacturers of jacuzzis who announce the low-energy spa option, this is of interest to most of us mortals! It is as easy as when we turn the massage motors on that the resistance that heats the water automatically stops and in this way the power of both is not added. In other words, you can have a spa at home without having to contract more electricity than usual in most houses. Anyone who tells you that you have to increase the contracted electricity, or make the installation three-phase, is someone who does not sell jacuzzis designed for private homes.
Benefits of a spa
The images in the advertising of hotels or web pages that sell spas are always of the typical couple relaxing in it, but not all of us have that partner, that body of a spring chicken, let alone a youthful 20 years, so the advantages of having a spa at home goes way beyond those images …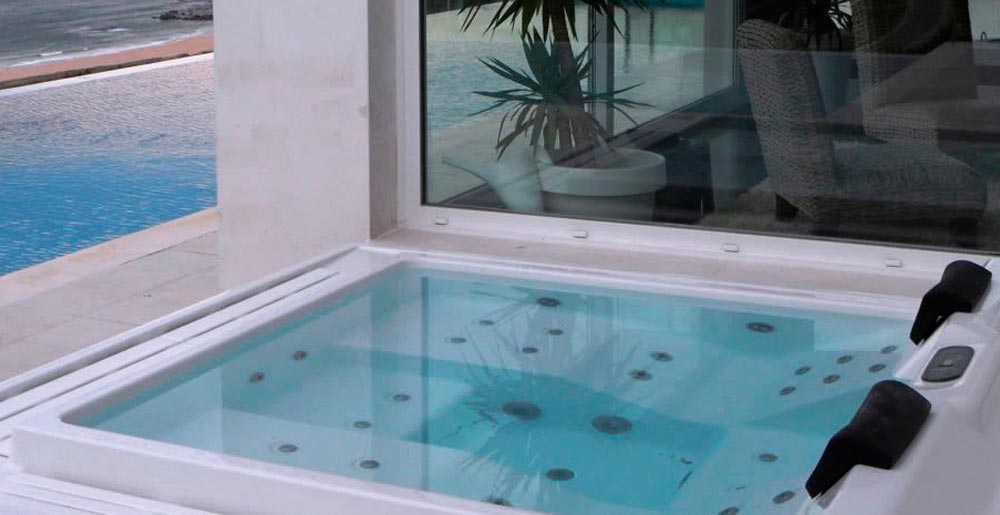 – An outdoor hot tub is above all a place for social and family relations since it can be enjoyed with family or friends … most spas are for 3 to 5 people. The maintenance of the water temperature allows for long and pleasant conversations while we take care of ourselves and relax.
– The health benefits of a jacuzzi are also tried and tested, recommended for people with hypertension, muscular problems and even intellectual or physical disabilities; for all the therapeutic benefits it provides: relaxation, relief of tension or improvement of muscle pain, among others …
In short, it is about reducing the perception of the pain that we all have when we arrive home and relax with the benefits of water jets directed at the most affected parts of the body. As well as being able to rediscover an emotional balance after spending a day with all the stress and daily worries with sessions of chromotherapy, music therapy or aromatherapy and why not … spending the best moments of tranquillity and fun in the company of our loved ones.