Swim Spa Jacuzzi ® J-13 PowerPlay™
Swim Spa Jacuzzi ® J-13 PowerPlay™
The Jacuzzi® J-13 PowerPlay™ Swim spa is unique in that it offers 2 in 1. As a Swim Spa, this Jacuzzi® is ideal for swimming training. In addition, as a Spa, it is ideal to relax and enjoy with family or friends, thanks to its large size and its comfortable seats with hydromassage.
This Jacuzzi® Swim Spa has a total of 36 water jets that provide a current of water to offer a great swimming experience and different complete hydromassage systems in different positions and seats.
The Swim Spa Jacuzzi® J-13 PowerPlay™ is ideal for your garden as the whole family can enjoy it due to its wide versatility and adaptability to different spaces.
SALES, INSTALLATION AND TECHNICAL SERVICE THROUGHOUT SPAIN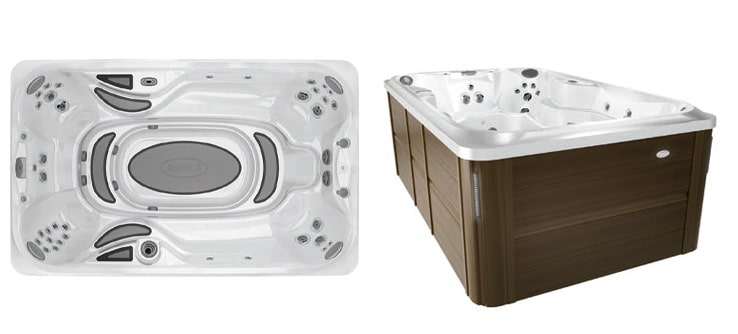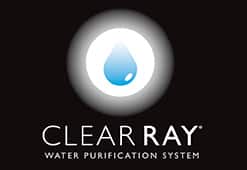 ClearRay
This technology instantly treats 99.9% of water-based pathogens, reducing the use of chemical sanitizing agents in half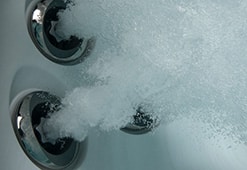 Hydrotherapy
The Virtus spa guarantees the best Jacuzzi® hydrotherapy with 50 PowerPro jets. The jets, fully adjustable in power and direction, are focused on different muscle groups and allow you to enjoy the maximum benefits of hydrotherapy.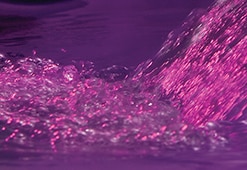 Led lighting
Advanced ProLite underwater lighting for chromotherapy and cupholder and headrest lights produce an atmosphere suitable for any environment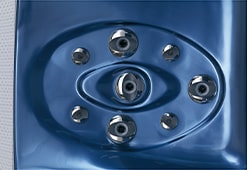 PowerPro Jets
Jacuzzi's patented PowerPro jets guarantee an optimal hydrotherapy experience; in some models they are combined with specific blowers, for a softer massage.
36 PowerPro® jets
Filtration: Clearray Active Oxygen
Multicolor LED lighting system
244 cm useful for swimming
Weight: 981 Kg
Total filled weight: 6,073 Kg
Volume: 5,092 l
Dimensions 236 x 381 x 135cm
Type of jet PowerPro® CX
People 4

Related spas