Swim Spa Jacuzzi ® J-19 PowerActive™
The 19ft Jacuzzi® J-19 PowerActive™ Swim Spa combines swimming and exercise with family fun. It is the largest model in the PowerActive™ collection.
Powered by two 3-horsepower pumps, the 19-foot J-19 PowerActive™ Swim Jacuzzi® features two PowerPro Swim Active Flo jets that create a predictable current as they smooth out the water for a superb swimming experience. The SwimFlex jet system allows you to set the current from 0km/h to 5km/h and is easily adjustable, ensuring the ideal swimming speed for beginners through to more professional swimmers.
The Swim Spa Jacuzzi® J-19 PowerActive™ features four ergonomically designed seats including two different whirlpool seats each with unique jet configurations.
With all of this, you can enjoy a water treatment after every swim or just as a place to sit back and enjoy and relax in a hot tub after a long day at work.
SALES, INSTALLATION AND TECHNICAL SERVICE THROUGHOUT SPAIN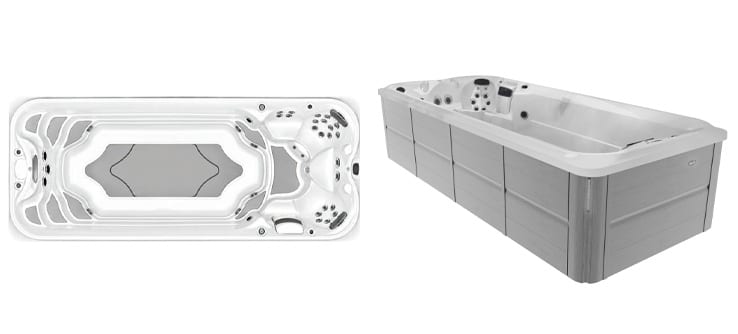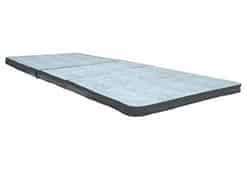 Alaskan Safety Cover
High-resistance heat-sealed cover that is perfect for cold climates because it reduces heat loss.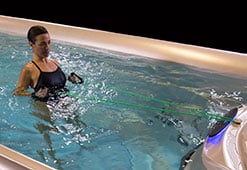 Aquafitness Package (Optional)
This Aquafitness package transforms any swim spa into a universal aquatic gym. Resistance bands add another dimension to your training sessions and can also be used anywhere in the swim spa, within the swim or exercise area. Resistance bands create a wide range of motion that helps promote muscle development.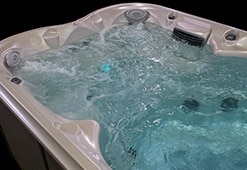 Case Design
Optimal design both for relaxing and for swimming. The hip shape in the shell stops reflective waves. Additionally, suctions are located at the seat end to create a conveyor belt effect for water flow.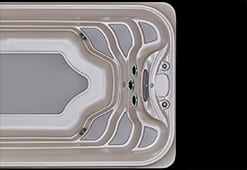 Easy To Use Jet System For Flexible Swim
You can customize the adjustable stream of the water. It generates a current of 5km/h.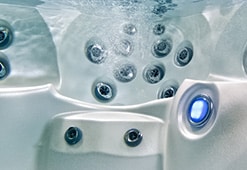 Elite Whirlpool
More jets doesn't mean a better experience, but having the right jets does. We offer you the luxurious massage, based on a perfect mix of air and water and on the careful placement of each PowerPro® swim jet.
PowerPro Swim Active Flow Jet
The unique oval design flattens the water so the athlete can enjoy a smooth, calm, and turbulence-free swim.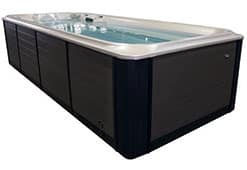 Solid State Rack
This framing is perfect for partially in-ground installations as it offers a strong frame that allows for seamless integration between stone edging or into plank flooring.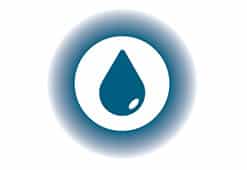 Swirlpool technology
Imitating an enveloping heart hug and bonding with nature while the soft swirl of water flows around your body.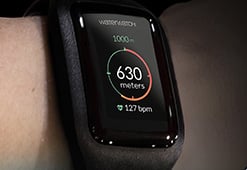 Water watch
It is the only swim watch specifically designed for hot tubs. Wear your trainer on your wrist. Visualize your results. Track your performance: distance, time, caloric expenditure, laps, split times and much more. Compete against other swimmers from around the world. It also has heart rate monitoring with vibration feedback.
28 PowerPro® jets
Filtration: Clearray Active Oxygen
Illuminated waterfall
Fast Drain
Multicolor LED lighting system
Form Goggles Smart Swimming Goggles
376 cm useful for swimming
Weight: 1,374 Kg
Total filled weight: 9,038 Kg
Volume: 9,038 l
Dimensions 564 x 236 x 135cm
Type of jet PowerPro® AX
People 3

Related spas