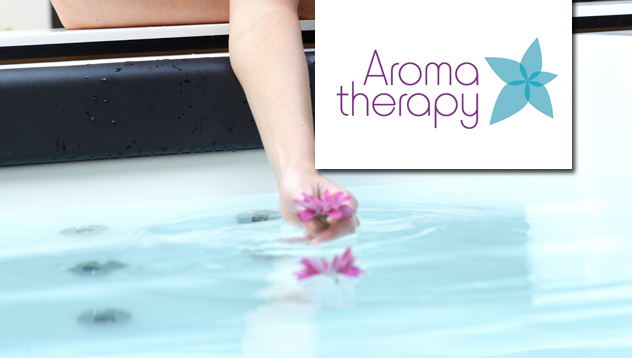 All Aquavia spas in its PREMIUM range and some of the models in its EXCLUSIVE range come with the AROMATHERAPY feature.
The AROMATHERAPY system gives customers a whole host of new sensations by introducing any aroma chosen through the air massage circuit.
The AROMATHERAPY system does not generate any waste products in the water, as happens with conventional oils, which dirty the water and can cause unpleasant effects.
The way it works is straightforward and it is easy to maintain. Just place one of the AROMATHERAPY refills into the dispenser on the spa's outer surface and, when the lid is closed, switch the air circuit on.
This system does not work with any kind of refill (no liquids can be added). Only those that appear in the Aquavia Spa catalogue may be used.
In just a few seconds, you will notice the fragrance rising from inside the water to transform you spa into a place of total relaxation and pleasure.