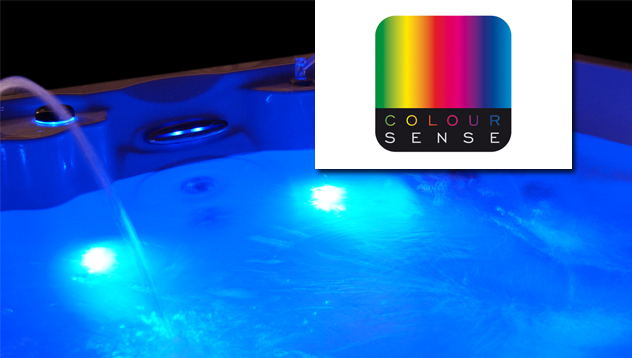 Chromotherapy is a natural technique based on the use of colours to help your mind body and find their natural physical, mental and emotional balance.
COLOUR SENSE will enable you to enjoy an ambient lighting system that projects colours through a number of LED spotlights so that you can choose the colours that match your mood at any given time.
Aquavia spas that are equipped with COLOUR SENSE not only have several spotlights inside the spa, but also each of the controls around the edge of the spa has a LED spotlight, as do the cascades and water fountains.
The overall combination of the matching spotlights with the different light sequences offers a multitude of variations so that you can set the atmosphere you want in your spa and enjoy the best sensations before, during and after your hydromassage session.
COLOUR SENSE is the perfect accessory for turning your spa into a veritable chromotherapy centre.