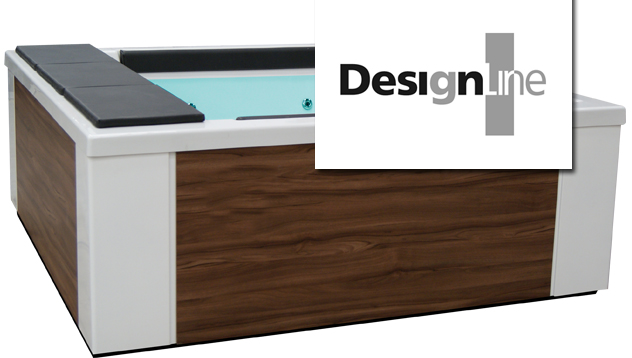 The design of our spas has always taken into account the surroundings in which they will be fitted. Therefore, at Aquavia Spa, we concentrate our efforts on coming up with variations in our designs that enable them to sit comfortably as a decorative feature wherever they are placed.
DESIGN LINE cabinet finishes combine conventional materials (walnut and graphite) with a totally smooth white border.
This is an exclusive option whose finish is bound to attract attention as it will perfectly accessorise your spa cabinet to project a modern, elegant and stunning image of you and your spa.