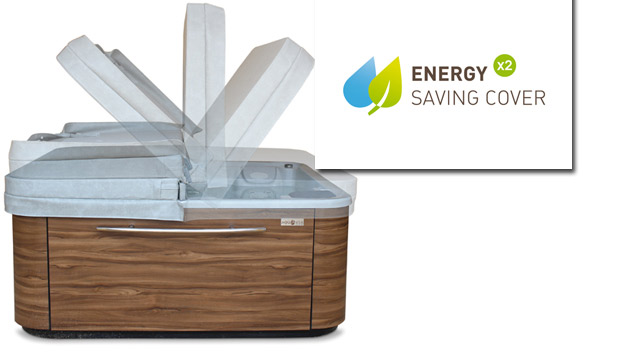 Aware of the great importance of saving energy in spas, one of our concerns is to ensure that all of the features involved in keeping the water at a constant temperature are of the very best quality and deliver excellent performance in each of our spas.
The Aquavia spas that come with the ENERGY SAVING COVER save even more energy than other models thanks to the design of the cover.
Our cover has double insulation to prevent temperature loss and water evaporation.
We have doubled the thickness of our covers and have reinforced the whole of their surround to ensure product durability. This change means that the thickest part of each of our ENERGY SAVING COVERS is 130 mm thick.
The ENERGY SAVING COVER is the perfect accessory for the ECOSPA option. By combining these two features, up 67% can be saved in power consumption as compared with spas that come without them.
The ENERGY SAVING COVER is available in grey and is delivered with the spa. We always recommend that you also purchase the COVER LIFTER, which is the easiest way to take it off with no effort at all and store it in a small space.