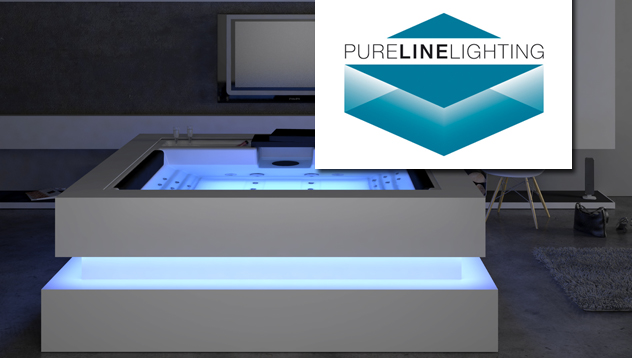 PURE LINE LIGHTING is the option to convert your Spa in an ornamental element of your home. It consists of a system of exterior lighting Spa combines elegant design, interior lighting synchronizing vessel Spa with Spa exterior lighting.
Whether you install your spa in a garden, and inside of your home, this option allows illuminate the space and convert your color therapy sessions in an unforgettable moment.
The PURE LINE LIGHTING system has points of light, LED interior lighting synchronized with the Spa.
Your Spa equipped with PURE LINE LIGHTING give a touch of class to your home, becoming Spa in an element of decoration.