Jacuzzi ® J-235
The Jacuzzi® J235 spa is a spa that has 6 seats, one of which is reclining, and has 35 hydromassage jets distributed to achieve a total hydrotherapy experience.
The Jacuzzi® J-235 model comes equipped with very complete features such as the underwater lighthouse, the perimeter light, the Clear Ray technology for water hygiene and the audio system (depending on the version).
The private Jacuzzi® J-235 features a waterfall that massages the neck area for total relaxation.
SERVICE IN ALL SPAIN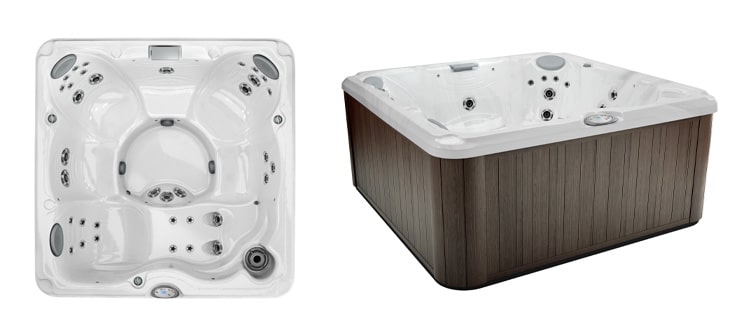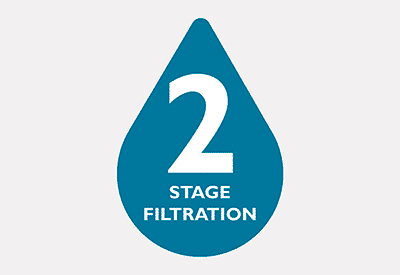 2 stage filtration
Optimal, easy and practical filtration that can be pre-programmed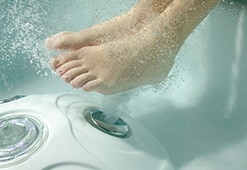 Classic foot massage
This massage proposes a classic reflexology approach: the best solution to recover after having been on your feet all day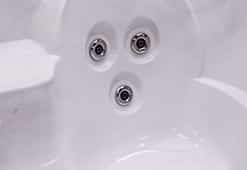 Classic Jets
High-quality Classic Jacuzzi jets provide an ideal massage and hydrotherapy experience for everyone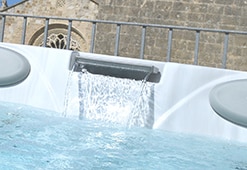 Classic waterfall
For a classic relaxing neck massage in an atmosphere of luxurious relaxation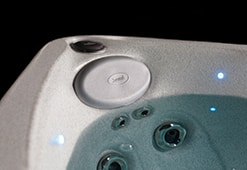 Comfortable headrests
Comfortable J-LX headrests enhance comfort ensuring a luxurious relaxation experience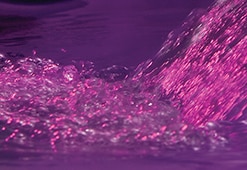 Led lighting
Advanced ProLite underwater lighting for chromotherapy and cupholder and headrest lights produce an atmosphere suitable for any environment
6 seats (1 reclining seat)
3 Headrests
35 Nozzles
Waterfall
LED control panel
Perimeter lights
Bluewave Spa Stereo System (optional)
Floating Skimmer
ClearRay™
1 speed pump (1)
2-speed pump
Headrest
1 speed pump + 2 speed pump
Heater
Waterfall
Thermal Cover
Skirts imitating wood
Dimensions 213.36 x 213.36 x 91.44cm
Type of jet Classic
People 6
Sun lounger Sí

Related spas