Jacuzzi ® J-275
The Jacuzzi® J275 spa has 6 seats, one of which is reclining, and 45 hydromassage jets to offer a complete hydrotherapy treatment.
This Jacuzzi® incorporates different equipment, such as: underwater lighthouse, perimeter light, Clear Ray technology and audio system (depending on version).
This Jacuzzi® mini pool for 6 people has a waterfall to massage the neck and jets at the bottom to massage the feet and enjoy a reflexology experience.
SERVICE IN ALL SPAIN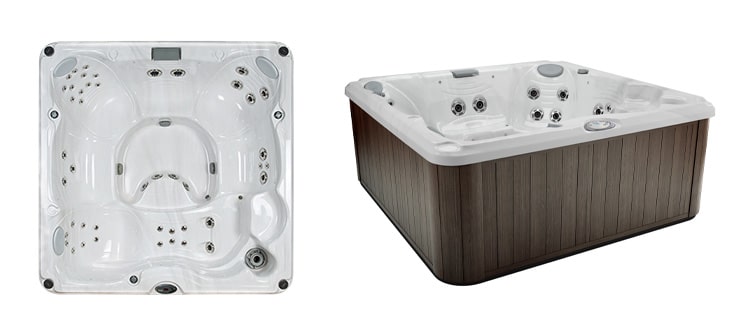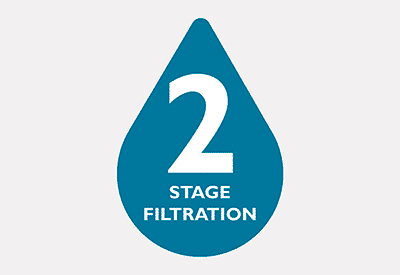 2 stage filtration
Optimal, easy and practical filtration that can be pre-programmed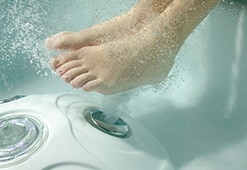 Classic foot massage
This massage proposes a classic reflexology approach: the best solution to recover after having been on your feet all day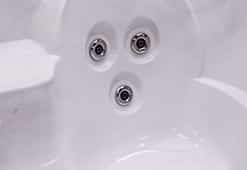 Classic Jets
High-quality Classic Jacuzzi jets provide an ideal massage and hydrotherapy experience for everyone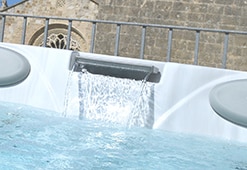 Classic waterfall
For a classic relaxing neck massage in an atmosphere of luxurious relaxation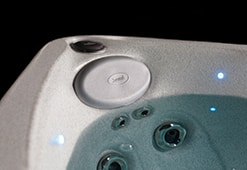 Comfortable headrests
Comfortable J-LX headrests enhance comfort ensuring a luxurious relaxation experience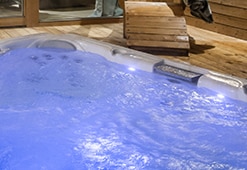 Led lighting system
Thanks to the led lights you can create the right atmosphere for any occasion, fun or relaxation.
6 seats (1 reclining seat)
3 Headrests
45 Nozzles
Waterfall
LED control panel
Perimeter lights
Bluewave Spa Stereo System (optional)
Floating Skimmer
ClearRay™
1 speed pump (1)
2-speed pump
Dimensions 228.6 x 228.6 x 92.71cm
Type of jet Classic
People 6
Sun lounger Sí

Related spas