Jacuzzi ® J-315
The Jacuzzi® J-315 spa seats 3 people and offers all the benefits of a large Jacuzzi®, in a smaller space.
The small size of the J-315 spa makes it an ideal Jacuzzi® in homes where space is limited and allows for indoor or outdoor installation.
With 2 seats, a lounge area and 21 PowerPro jets, the Jacuzzi® J-315 offers a complete hydromassage. The different jets are directed towards different areas of the body for a relaxing and revitalizing spa experience at home.
The compact size and SmartSeal insulation system ensure energy savings and fast hot water.
For all its features, this Jacuzzi® J-315 hot tub is an ideal spa to soak in when you come home from a long day to relax and unwind.
SERVICE IN ALL SPAIN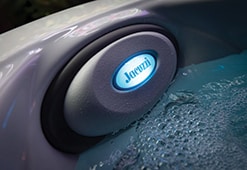 Backlit reclining headrests
The reclining headrests offer various degrees of comfort for the head and neck and also come with an emotional backlight.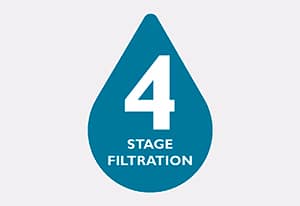 Filtration with 4 stages
Filtration of advanced and adjustable technology to meet the different requirements and, in addition, offer optimum safety and cleanliness of the water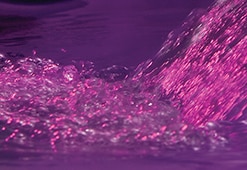 Led lighting
Advanced ProLite underwater lighting for chromotherapy and cupholder and headrest lights produce an atmosphere suitable for any environment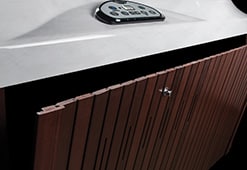 SmartAccess
Smart Access offers quick and easy access to internal elements during support operations
Specific PowerPro RX and PX jets
Exclusive for this type of spa, these jets offer a direct massage to the hands and wrists, ideal for a good rest and relaxation.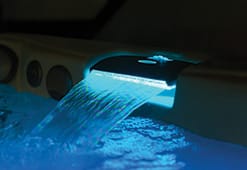 Watercolor waterfall
Simple waterfall for a relaxing neck massage combined with chromotherapy technology.
3 seats (1 reclining seat)
3 Headrests with light
21 Nozzles
Waterfall
LED control panel
LED prolites system
Bluewave Spa Stereo System (optional)
ClearRay™
2-speed pump
Circulation pump
Smart Seal (standard depending on version)
Oval grid
Dimensions 193.0 x 168.0 x 80.64cm
Type of jet PowerPro™
People 3
Sun lounger Si

Related spas