Jacuzzi ® J-495
This spa is the largest in the Premium range; It has space for 8 people and has 62 PowerPro jets. It is ergonomic, spacious and provides magnificent hydromassage qualities. The Jacuzzi® J-495 is the only one that has three pumps giving the necessary power so that each seat provides a unique hydromassage.
It also has several waterfalls and control panels on the edge of the Jacuzzi to control the characteristics of the jets: the air flow, the direction, its intensity and the amount of air.
In addition, it has the Proclarity filtering system, ClearRsy technology, the stereo system and a light that indicates its mode of operation. It also includes the SmartSeal coating that prevents heat leaks, promotes energy savings and protects the spa.
The luxurious design of the Jacuzzi J-495 spa has been designed for you, so that you can enjoy a unique experience of total relaxation.
SERVICE IN ALL SPAIN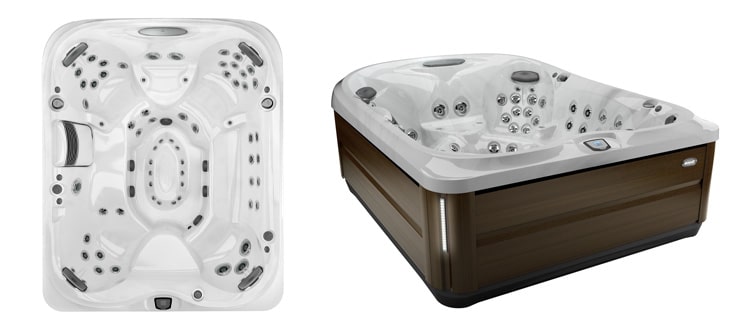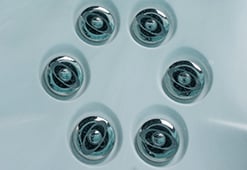 BX and FX-L PowerPro Jets
These exclusive jets in the range provide an advanced massage to the lower back and legs, ideal for recovering after a long day at work.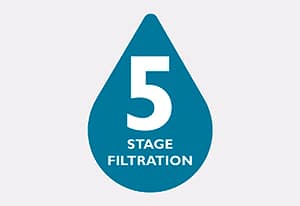 Filtration with 5 stages
Adjustable, high-quality filtration to meet different requirements and offer optimum safety and cleanliness of the water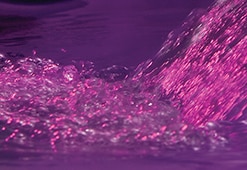 Led lighting
Advanced ProLite underwater lighting for chromotherapy and cupholder and headrest lights produce an atmosphere suitable for any environment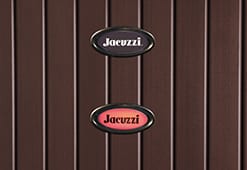 Operation indicator
Located in front of the jacuzzi, it is aware of the benefits and indicates if assistance is necessary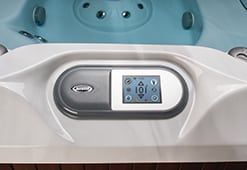 ProTouch control panel
Interactive and multifunction control panel, with a perfect touch screen solution offering endless programming to optimize performance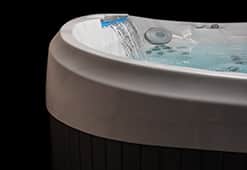 Sleek design with raised spa rim
Optimal design for an aesthetic and functional appearance so that it adapts to any environment
8-9 seats
4 Headrests with light
62 Nozzles
2 waterfalls of colored water
LCD control panel
Light System - Multicolor (1)
Bluewave Spa Stereo System (optional)
Remote control (stereo version)
ClearRay™
ProClarity System
1 speed pump (1)
Circulation pump
Smart Seal (standard depending on version)
Status light
Self-draining shell
Dimensions 279.4 x 231.14 x 95.25cm
Type of jet PowerPro™
People 8 - 9
Sun lounger No

Related spas