Jacuzzi ® J-475
The J-475 spa is a Jacuzzi® designed for the outdoors, designed to offer the widest range of hydromassage treatments. It has 5-6 seats, including a lounge and measures 231 cm x 231 cm.
This outdoor spa offers the widest variety of PowerPro jets in the entire range; each of them offers an adjustable intensity for a personalized and specific hydromassage. In addition, it features variable-height seats that allow for deep immersion, a low-profile standing dome that ensures a head-to-toe experience, and a lounge for full-body immersion.
The Jacuzzi® J-475's design also includes adjustable headrests that provide comfort for any height, dual-purpose illuminated diverter controls that double as cup holders, and an illuminated wide-blade waterfall that acts on the neck and back.
The J-400 range is characterized by a high-back silhouette that helps wrap you in warmth even when the temperature is cooler, but the Jacuzzi® J-475 also includes ProFinish cabinetry, optional architectural-inspired corner lighting, wrapping the spa in a luxurious design.
In addition, the J-475 spa comes with a ProTouch control panel, a simple and easy-to-use multi-function touch screen that helps you monitor the status and control all aspects of your Jacuzzi® to complete the ultimate experience.
SERVICE IN ALL SPAIN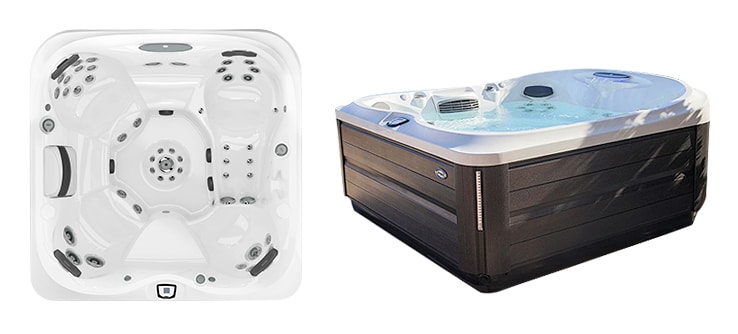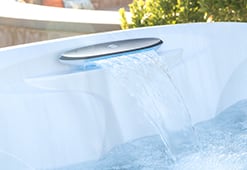 Broadleaf cascade
The waterfall provides a soothing waterfall on your neck and back, plus it comes built into the high-back Jacuzzi silhouette, with high-quality, backlit LED lighting,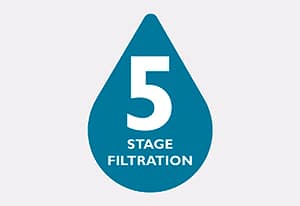 Filtration with 5 stages
Adjustable, high-quality filtration to meet different requirements and offer optimum safety and cleanliness of the water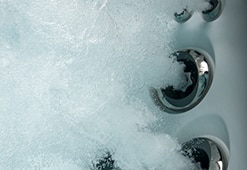 MX2 Jet Therapy Seat
It's a seat that perfectly positions your body to deliver a deep tissue massage that targets your lower back and relieves tension in your neck.
ProFinish Cabinets
The gorgeous ProFinish cabinet design features optional architectural-inspired corner lighting, drawing attention to modern design.
ProTouchControl
Simple and easy to use, this full color ProTouch control panel helps you monitor the status and control all aspects of your hot tub at the touch of a button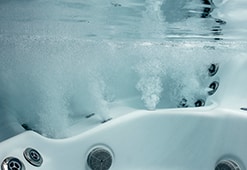 RX Jet Therapy Lounge
Provides a Swedish-style hydromassage that kneads the back and helps improve circulation, as well as relaxes the legs, feet, neck and wrists for full body relief.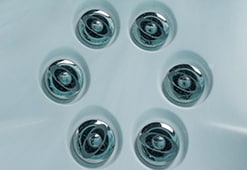 RX Jet Therapy Seat
This seat offers a Swedish-type hydromassage that helps both relax the back muscles and improve circulation.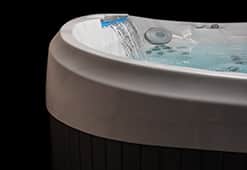 Sleek design with raised spa rim
Optimal design for an aesthetic and functional appearance so that it adapts to any environment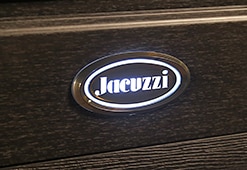 Spa operation indicator
Located in front of the jacuzzi, it is aware of the benefits and indicates if assistance is necessary
Dimensions 231 x 231 x 113cm
Type of jet PowerPro™
People 5 - 6
Sun lounger Sí

Related spas